F L O W E R S

sitemap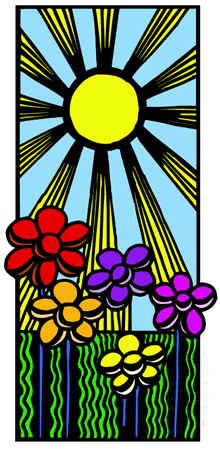 © -2002 - 2007 All rights reserved |
Dropdown menu © 2006 Dynamic Drive


There is a flower that bees prefer,
And butterflies desire;
To gain the purple democrat
The humming-birds aspire.

And whatsoever insect pass,
A honey bears away
Proportioned to his several dearth
And her capacity.

Her face is rounder than the moon,
And ruddier than the gown
Of orchis in the pasture,
Or rhododendron worn.
by Emily Dickinson (1830-1886)