F L O W E R S

sitemap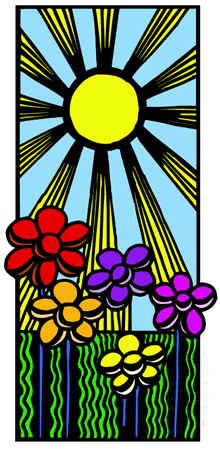 © -2002 - 2007 All rights reserved |
Dropdown menu © 2006 Dynamic Drive


Semper Regalis
In six days God created earth,
With man to rule it all.
He made the mountains and the lakes
As well as forests tall.
He bedecked the land with flowers,
And with odors fresh and sweet.
And the evening of the sixth day
Found the earth now all complete.

And when he viewed his handiwork
Upon the seventh day,
One flower family caught his eye
And caused the Lord to say,
"Their blooms are surely regal, and
Their beauty is supreme,
For their different forms and colors
Constitute a poet's dream."


Then God knelt down and blessed
These plants and tenderly he said,
"I'll call this family Orchids,
`And its numbers shall spread
To all the regions of this earth,
And its blooms shall be the queen
Of all the flowers I have made,
For none finer shall be seen."


By Clarence S. Lindsten
Ed. Arizona Orchidist newsletter